---
Team Radium has re-established a COD4 presence for CEVO Season 6. Radium will be represented by Jim "pmonky!" Miller,
Thomas "sixxxxx" Woodward, Greg "pOpeye" Clark, Joshua "SuperJ!" Gorajczyk, Colton "kissy" Reedy, Jacob "JtSnake
" Russell, Brandon "carnY" Erhardt, Mark "Xink" Killion, and Walley "Bungles" Fipps.

You can check out the team page at CEVO Team Page.

We look forward to having Team Radium represented in CEVO this season, and a big warm welcome back to pOpeye and Soupa J.
Links

: n/a
written by Nemmeh - 05.06.12 - 01:22 pm
Hello All!

Team Radium is looking to pick up BF3 players in all positions both starters and backups! If you are intrested please make a thread in the recruitment forum.
Links

: n/a
written by SpANiSH - 10.20.11 - 11:36 am
We all wonder the same thing..what does it take to make and promote an Exceptional Clan?
Well I can tell you this. It takes a group of dedicated, open minded, goal driven players who have the same mentality and determination in their mindset. It takes a small community to focus on the needs of everyone in the clan AND in the community. It takes members that strive for more then just winning. It takes great ideas, awesome teamwork, phenomenal people and a good game or 2.

Radium poses all of those above. The goal of Radium is to focus on not only their players and members, but also make a strong connection in their community. They focus on understanding what the community wants in a great team but also what their players want in an awesome team and clan to call home.

If your looking for a place to call home, to game with a bunch of awesome players and have a great time!! Radium is the place for you!! If you have great ideas, wanna play some tournies and get involved in your community while you kick ass, then Radium is the place for you.

Please feel free to browse our site!! If you think you want your team sponsored feel free to add admins and they would be more then happy to help you in any way that they can.

We hope to see you all soon!!

MizKitten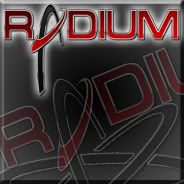 Links

: n/a
written by MizKitten - 12.07.10 - 09:18 am
Soooo, ESL's CTF Cup started off with a great start yesterda!! Radium2 (rDm) got knocked out in the first round but a valiant effort was put in. Team Radium flew through the first 2 teams with flying colours and beat them down. Then Worked their asses off on the Third Team but didnt succeed in continuing with the tournament. Team Radium went out and accomplished what they set out to do, which was put up a good fight and put Radium's name out there and show some of the Pro Teams that Radium can hold our own. ESL's SnD competition is coming out in a week and BOTH Teams will be in there element and ready to rock when that time comes!! Great Job Radium and I look forward to the next cup and the next set of challenges that will come our way!!

Team Radium is always looking for awesome, fun players that have dedication and determination!! Laid back and fun to be around. If interested please check our recruitment section in the forums.

MizKitten
Yessssss..its that time of the month again!!
Radium will be hosting the next
Girls Vs Guys Match
on Friday December 3rd, 2010 at 8pm Est. This time we are going to make it a bit more fun and challenging. The match will be
shoutcasted
and
streamed on our livestream channel
. Please feel free to sign up
individually
as I will choose the team randomly that will play against the Girls!! You can find the rules, maps and restrictions here
RULES
and you can find the sign up form here
SIGN UP
Sign up and enjoy a night of girls kicking your ass in the game that you love the most!!!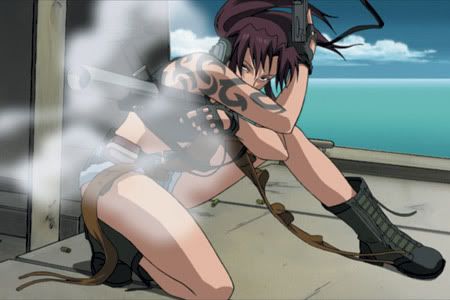 Links

: n/a
written by MizKitten - 11.28.10 - 12:19 pm